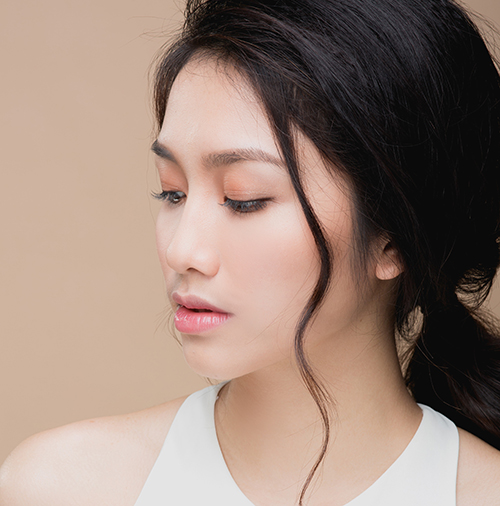 17/04/2017
EYELIDS KOREAN PERMANENT MAKE-UP
The technique that draw slender, sharp, long-lasting eyelid to make the eyes look round and bigger, more attractive without damage or uncomfortable.
Advantages:
Eyes become bigger, round and attractive.
Because of herbal color, the eyelid will have natural color to honor customers' beauty
The color always has the same hue, only fades away after 2 – 3 years
Using Korean technique and number one Germany pigment which are very safe and at the highest quality
Process:
Step 1: Inspect and consult
Experts will inspect eye to shape the eyelid. Then experts sketch the eyelid. Only when customers approve the sketch, experts start implementing
The expert will sterilize eye area, eye liner and tools
Step 3: Align the eyelid with specialized ruler
Step 4: Implement
Experts use specialized tool and technique to create eye liner. The line is black and harmonized with eyelashes to create the most seductive and natural beauty.
IMAGES OF EYELID PERMANENT MAKEUP DONE BY MS. QUYEN TRAN
QuynhQuyen Beauty Center "Love the way they look at you"