05/06/2018
Everything you need to know about Permanent "Cat Eye" Eyeliner Makeup
Sparkling eyes, curvy lashes , and sultry eyeliners with "cat eye" flicks  are literally every woman's dream. Thanks to innovations in terms of aesthetic and beauty techniques, perfect winged eyeliner is no longer a mystery with Permanent "Cat Eye" Eyeliner Makeup.  For more information on this treatment, please refer to the article below.
What is Permanent "Cat Eye" Eyeliner Makeup?
We all know that cat eyeliner is a makeup style worn and adored by many women throughout the years. A cat eyeliner look would stay fairly close to the top lash line (in thickness) and only rim the top lash line.
The perfect cat eyeliner is ever fashionable, very flattering for most eye shapes and delivers a sultry, mysterious look even when the rest of your makeup remains low key.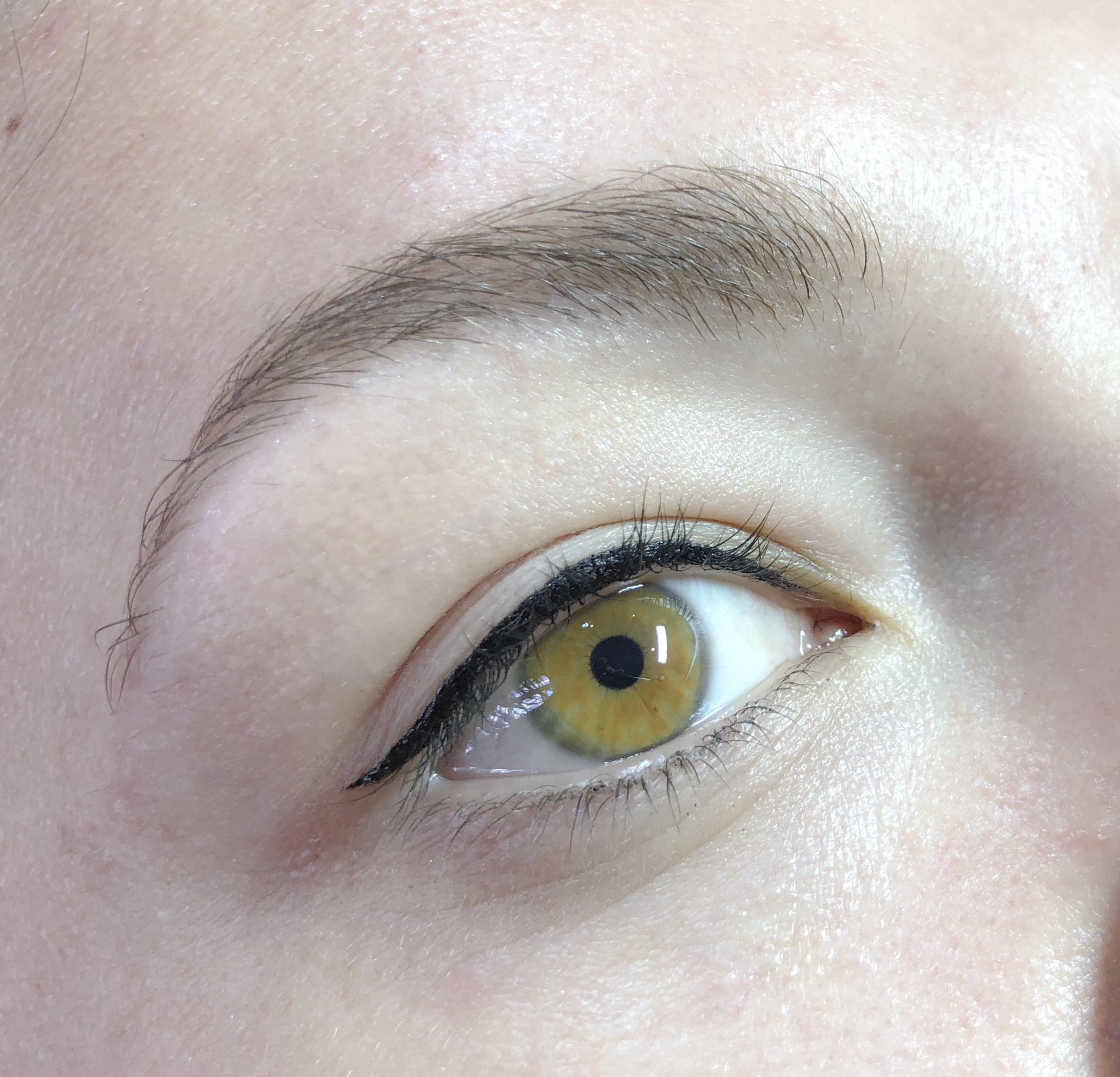 A customer experienced the Cat Eyes permanent makeup service at QuynhQuyen Beauty Center
Like a smokey eyes, cat eyes are an iconic makeup look that never goes out of style. But as classic as it is, many of us still end up having to follow along with a cat eye makeup tutorial as we try to replicate the beauty vlogger's finesse. And no matter how many times we try, both sides never seem to match up.
Here's how it works: Take a Permanent "Cat Eye" Eyeliner makeup, and you will be free from worrying about your eyeliner for years. This is said to be a high-qualify beauty method, which is totally safe, non-invasive and create no damage to your eyelids.
Where to put on Permanent Cat Eyeliner Makeup?
QuynhQuyen Beauty Center, one of the leading beauty centers in Hanoi and Vietnam in general, provide  Permanent Cat Eyeliner Makeup Treatment by our experienced professional: Ms. Quyen Tran.
Here is the permanent makeup process:
Step 1: You will be consulted by our technicians to choose the eyeliner form according to golden ratio.
Step 2: Experts will perform anesthesia to avoid pain in the eyelid during eyelid spray.
Step 3: Experts use modern tattoo spraying equipment that gently color the eye area.
The whole process is painless, no swelling, does not take much of your time.