ABOUT QUYNHQUYEN BEAUTY
As the leading center in this beauty industry, QuynhQuyen Beauty Center supports women on the way to find their own perfect beauty. With the motto "A customer comes thousand times is better than a thousand customers come once", we always try our best to take care and satisfy even the fastidious customers.
Ms. QUYNH TRAN
Falling in love with beauty industry by the charms of eyes, professor Quynh Tran started her career from position expert of Eyelashes Extensions – Eyelashes Lifting. After 7 year – working hard, professor Quynh Tran is proud to be awarded the 1st Master in Hanoi by PhiBrows Academy. By sophisticated skill and professional knowledge, delicate aesthetic mindset, her works are highly appreciated by international group of experts.

FOUNDER
MASTER - PHIBROWS
Ms. QUYEN TRAN
Inspired by her sister, professor Quyen Tran started her own career in this beauty industry 6 years ago. With enthusiasm and eager to learn, she has consecutive enhanced her workmanship and studied other permanent make-up methods, especially lips permanent make-up. After graduating from primary courses, she went to Korea and Japan to research and study so that build an overall and detail knowledge of this technique. With the motto "Accurate, smooth and natural lip color", her works always has smooth ink stroke and exquisite

CO - FOUNDER
LIPS PERMANENT MAKE-UP PROFESSOR
SERVICES OF QUYNHQUYEN BEAUTY CENTER
WHAT CUSTOMERS SAY ABOUT QUYNHQUYEN BEAUTY CENTER?
MISS NGO PHUONG LAN
"I am very satisfied with the service at QuynhQuyen Beauty, the experts here are skilled and caring customers, every time I have finished the service here I feel very confident when stepping"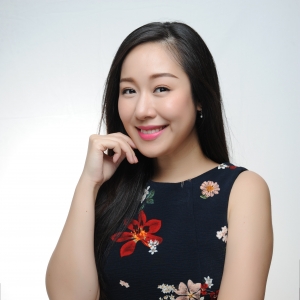 Miss Duong Tu Anh
"The services of QuynhQuyen Beauty are very good and professional and highly aesthetically. So it's very difficult to find such a beauty base all over the country, and I'm very pleased and will continue to favour."
MATERIAL FACILITIES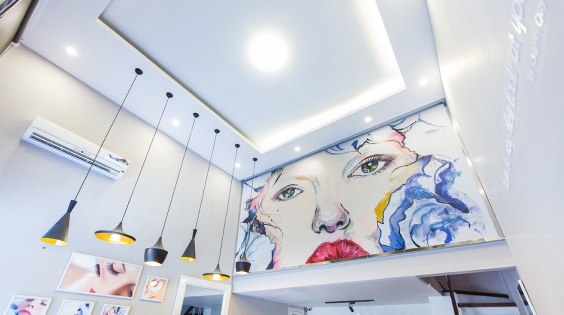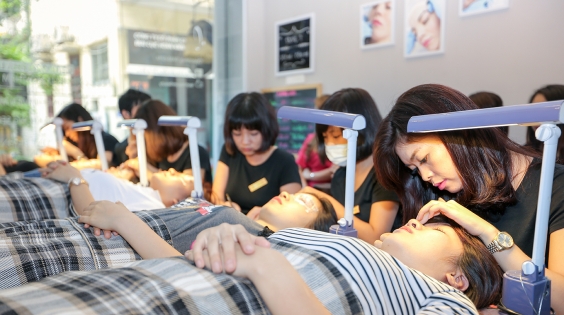 With the criterion "beauty" and "safety", QuynhQuyen Beauty Center is always builds high professional careers and also focusing on mechanical substances,  update new technologies and upgrade quality machines. The embroidery, sculpture equipment are  always the latest models and the most quality  imported from Korea and Germany. The pigment is also imported from PhiBrows and Phicontour; 100% from premium and precious herbal; doesn't affect health and skin. Therefore, the pigment will only start to fade after 1 – 2 years therefore customer could easily change the style or color.
BOOK NOW WITH QUYNHQUYEN BEAUTY CENTER
Monday – Sunday from 8:30 to 18:30